Smoking!
There was a familiar noise outside DynoTorque the other evening, it was the unmistakable sound of a burnout

… Obviously we had to go outside & take a look and were greeted by the Driftworks lot performing but unusually it was the normally sensible (apart from his dress sense….) Kam ripping up the tarmac…
Somewhere in there is Kam, his 200sx, big James, flapper, bambam and others but I can't make them out!!!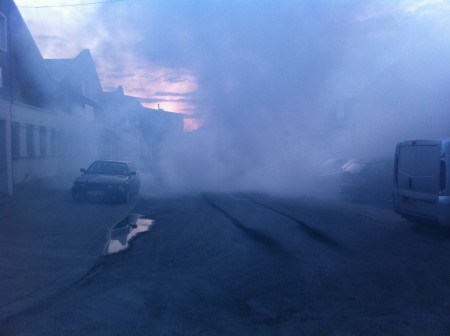 Craig came back into our workshop chuckling to himself seems Kam hadn't checked that his new rubber was instock before he burntout his old ones…..